News
WE HAVE OUR CHRISTMAS TREE FOR 2021

Our 2021 Hanover Christmas Tree!
A few years ago we began a new tradition. We started asking our community if they would like to donate a tree they own, to be placed in Downtown Hanover for all to see and adore.
Now, here we are another year, and you have answered.
We had a few offers and some were made very early this year!
We thank everyone who contacted us. They were all beautiful!
The Christmas in Hanover Committee would like to thank The Patrick & Kim Leone Family for donating the 2021 tree!
A wonderful 24 feet of holiday cheer and happiness!
It's been our absolute pleasure working with you! We are so thrilled with your tree! It looks amazing with all of the community donated Christmas bulbs in place!
Now, we are so excited for the Tree Lighting on November 27 at 6pm!
From Kim:
We moved here in 2014 and we didn't really notice how much our trees have grown over time. But looking back, my kids and our trees have grown. Tomorrow, part of our history and family will be going to our town that we call home... Hanover. We are excited we could be a part of this year's Christmas celebration by donating our tree! And we can't wait to help light up the square on November 27th!"
There always seems to be a "little story" with each of our trees. This year the story is: Pat & Kim's son was born on Christmas Day! Can you guess his name? 🎅
Come say hello to the family as they have the honor of lighting the Christmas tree for all to see on November 27 at 6pm! We'll have some entertainment to share before and after the lighting! Everyone's invited!
Remember, Santa will be in the Cabin, too!
www.hanoverpasantacabin.com or follow us on Instagram & FB for all our events and Santa's hours!
Check out Harrison Jones drone coverage of the tree removal and placement on our FB page: Christmas in Hanover.
Again, THANK YOU to The Leone Family!
Merry Christmas, Hanover!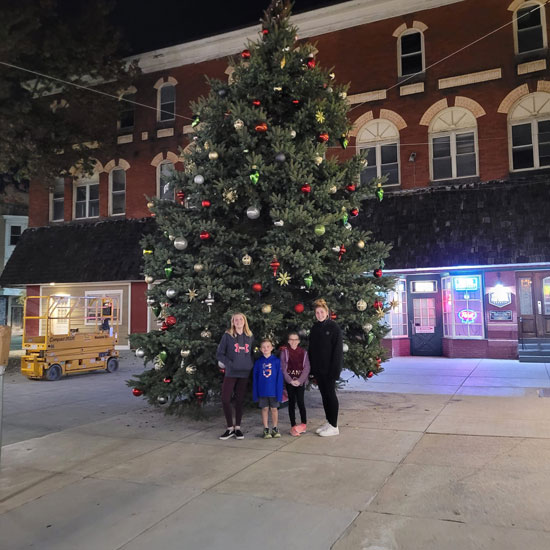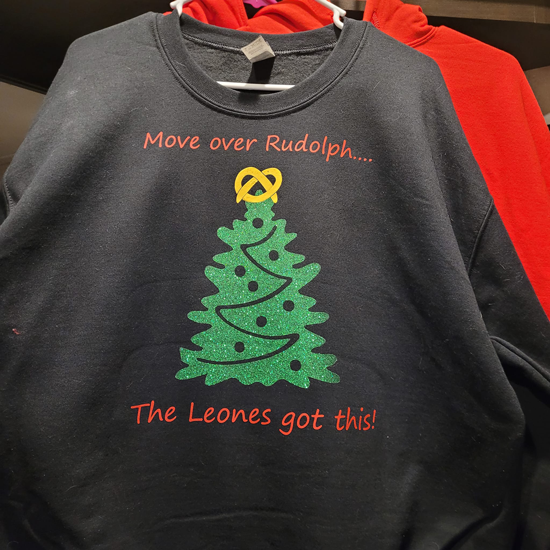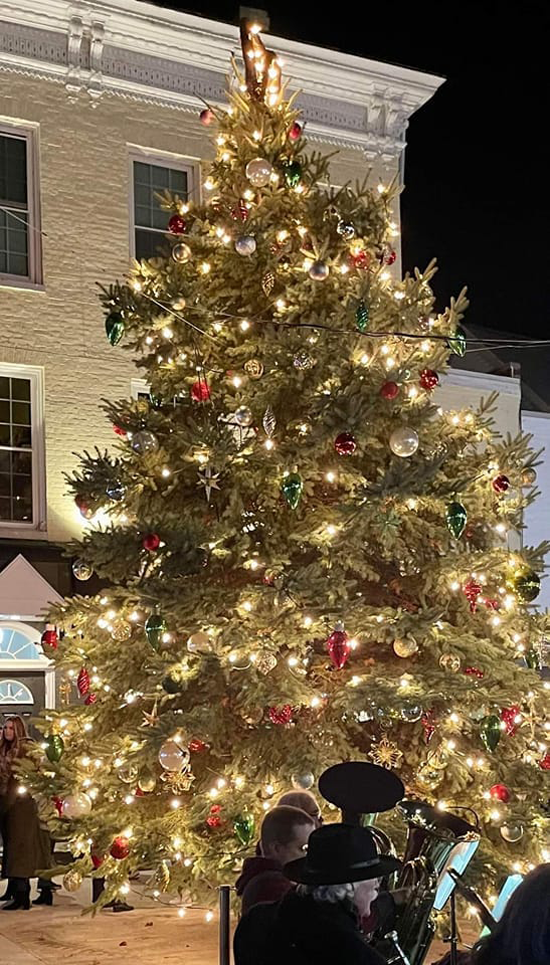 Contact:
Justine Trucksess
40 York Street
Hanover PA 17331

717-637-6130 X101