News
Congratulations to the winner of our very first Hanover Christmas coloring contest!!!
Brooklyn from Washington Street Elementary School!
Santa will see you at the parade, Brooklyn!
She's one lucky young lady!!!
She will be riding in the cab of the fire truck next Friday!
Thank you to all the children that entered!
We received more than 170 pages!!
Start practicing for next year!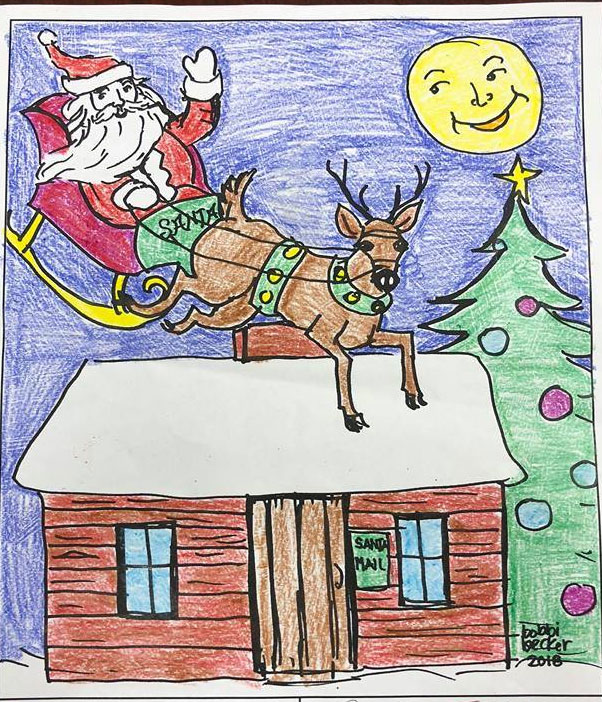 2018 Hanover Christmas Tree Facts
We have so many people to thank for such a smooth project.
Thank you to Christopher Cringle's for decorating the tree! Bandana Ranch for the donation of the tree. Carl and Brenda Grubb for transporting the tree. Hanover Concrete Company and Jeremy, for assisting in the transport and placement of the tree downtown. The Hanover Borough Police Department for directing traffic around our vehicles. Thank you to the Hanover Public School District Students for helping decorate the tree. Finch Services, Inc. for providing the lift. Christmas in Hanover PA for their support. The Evening Sun for live streaming the event. The Borough Public Works Department staff, Joel, Terry, and Pork, for cutting the Christmas tree, assisting in transport and placement and being all around incredibly helpful in this project! AJ & Michael with the Borough of Hanover, thank you for allowing us to do this every year. We are so excited for you to see it all lite up on November 24, at 6pm for the Tree Lighting Ceremony.